Register workshop
Would you like to register for one of the workshops below? Then fill in the form on the contact page.
Click here to register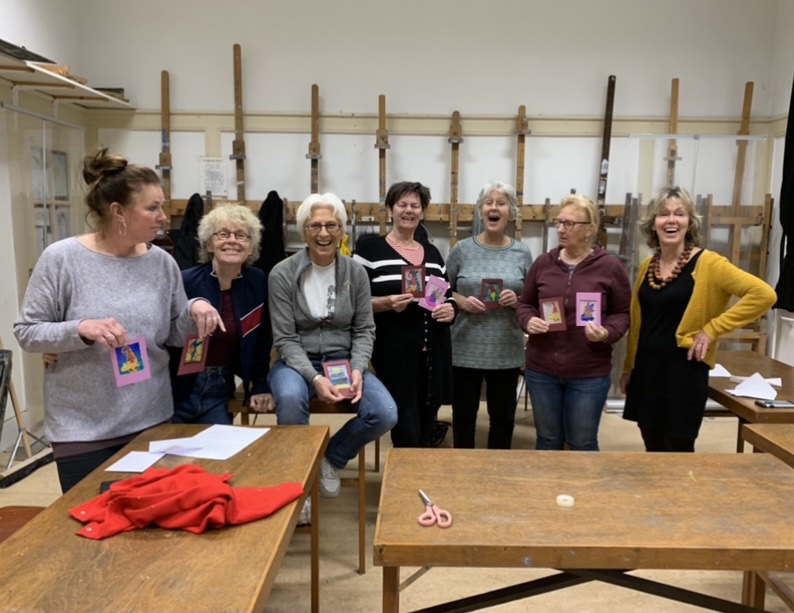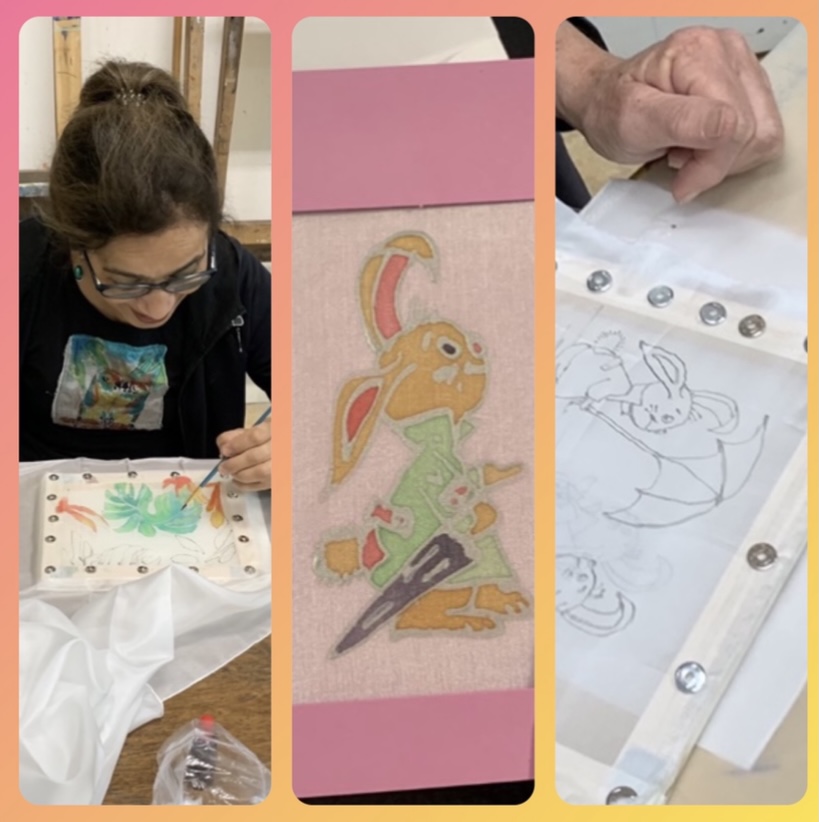 Workshop painting on silk
Want to do something new, creative, relaxing and fun with your club of friends, organization, company, in the community center, nursing home or another institution? Then book a workshop painting on silk from B-Silk! In
a group of 6-8 people
I teach you the basics of this age-old technique. We start with the theory: where does painting on silk come from, what types of silk are there, how to distinguish real silk from artificial silk, what silk painting techniques can you apply to the silk and what can you do with the silk fabric. Then we will also tighten silk ourselves, work with serti, work with liquid silk paint and I will give an explanation about fixing. The end result is a postcard with hand-painted silk. Nice to send to someone!
A workshop of +/-
2,5 hours including materials
costs
€ 190,-
. In principle you arrange to location, but I can also provide a location for an extra fee. For example I have a nice collaboration with the SAKB in Amstelveen. Outside Amsterdam transport costs will be charged.
Online workshop painting on silk
Prefer a private lesson! During the online workshop painting on silk we actually follow the same program as above. You will recieve a lesson package for this at home. Because you now also have the materials at home, you also get some extra silk included, so you can get started a number of times yourself!
The
online basic workshop
painting on silk costs
€ 75,- (including lesson package and shipping costs)
. The online workshop is a private lesson of 30 to 40 minutes. We make an appointment when we meet online.